ArcheAge Gold News & Guides
ArcheAge Battlerage Introduction and Leveling Guide

ArcheAge Guide
2018-02-23 09:35:08
Battlerage
is a specialization features powerful strength and ability to burden damages and deal AoE melee damages in
ArcheAge
, utilizing Triple Slash, Charge, Whirlwind Slash, Sunder Earth and so many other powerful skills to deal considerable damages to targets. Battlerage like a warrior class in most of traditional MMORPGs, but they are more of a DPS rather than tank, or Paladin. Developed and published by
TrionWorlds
, ArcheAge can be deemed as one of the most balance and fair online video game. This ArcheAge Battlerage guide mostly focused on building a DPS based Battlerage, if you're on road to tank or second tank or second DPS, please skip this guide and waiting for our next release. Revise this guide to suit for your own gameplay.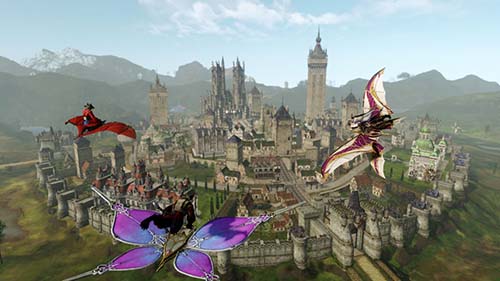 The active skills has changed after latest patch. Such as the Bond breaker , CD from 12sec up to 24 sec, it is a god skill in PVP. Precision Strike is the main output skills, increase the Critical Hits from 300% reduce to 100% after 1.0. But there is a big change for passive skills of battlerage, every skill is very practical, such as the Dual-Wield Proficiency , the melee Crit Rate +8%, the shield is your left-handed weapon, it is very effective to the player with the sword and shield build. 90% players will choose Archery with
Shadowplay
skills in ArcheAge, these two skills are good friends. But only Piercing Shot skill can do the max damage of bloody when you cast the main skill Precision Strike of Battlerage, the instant output second only to Blighter.
Behind every good tank is a good healer. Healer's goal is to keep their tanks and damage dealers alive in fights through heals and other supportive abilities. In ArcheAge healers are typically capable of doing decent damage along with supporting their allies. If you ask me where is the best place for loyal gamers to buy
Cheap ArcheAge Gold
, I'll reply Eacgame.com. Of course, every veteran ArcheAge gamer knows our site. We've been trading ArcheAge Gold for more than five years. Stop hesitating and Get Free Gold from us. Tanks are focused on holding aggro and absorbing damage from monsters and players, primarily to give damage dealers some breathing room to melt their enemies.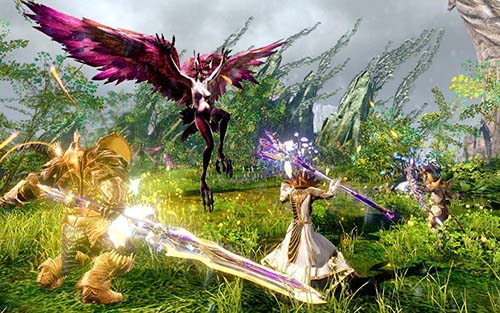 Depends on what you like. Anything you build as Battlerage Shadowplay is going to play fairly similarly to your Darkrunner or Shadowblade. That said, when you're looking for "strong", you probably mean 1v1, and Shadowplay is your best skillset for 1v1 generally. Now you can also Earn Free ArcheAge Gold by join our Affiliate Program. And you can earn an extra income from the best online game currency store. You could swap to a Defense build in Blighter Battlerage Shadowplay Defense, or if you don't mind being more group-oriented, try
Hexblade Battlerage Witchcraft Defense or Abolisher Battlerage Auramancy Defense
. All of them are fairly common picks, though.
Despite of your gameplay style, skills tree, armor weapon selection and any other details should be concerned, there's another idea for you to boost the process of building a decent
ArcheAge Battlerage
, that is
Buy Cheap ArcheAge Gold
from Eacgame.com. We've prepared huge stock of gold for you, you can join our Affiliate Program to earn an extra income, 100% reliable. You can share your other classes build guide to us, once adopted, you can get a particular gift. Hope we can work together well.