Madden Mobile Coins News & Guides
In Madden NFL Mobile, A New Hand Should Know These Tips to Build Best Team

Madden Mobile Guide
Mobile Games
Sports Games
2018-06-25 09:28:41
Madden NFL Mobile is an American football mobile sports game based on the National Football League, developed and published by EA sports and released for Android and iOS devices. The game itself features standard football rules, such as scoring mechanics including touchdowns, field goals, and safeties. Some improvements last year's edition are the improved load times and smoother gameplay and is lighter and faster than before. Like Madden NFL on PS4, the core management aspect is card-based. You'll start with a group of bench warmers and borderline starters, and as you play you'll acquire better players until you've got a roster worthy of contending for the Super Bowl. So, you'll be spending a chunk of time as a manager building the roster. There are a variety of strategies to get the players you retain their rare offer storage and build best teams.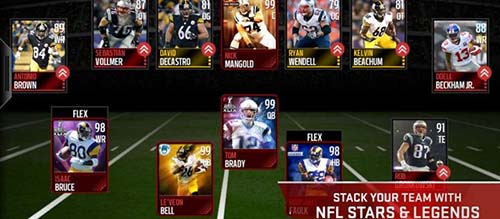 Firstly, be careful who you train. There is a catch, as soon as you invest even a single training point into a player, you will no longer be able to sell or auction him. Coins are essential and don't miss the opportunity of being able to make money from your player. Also you need to check the training costs. Secondly, On condition that you have a lot of Madden Mobile coins, we would suggest you to buy the players who are rated in the 80 range. Through the training for these types of players, you will see how strong and powerful they will be on the field.
Thirdly, Watch out for items that can be used to train specific players called Player-Specific Items. These can be found by playing certain game modes and are useful in upgrading without having to sacrifice too many players. Besides, can use items training from the NFL Kickoff Live Events and explore the possibilities or see what other items can be used for specific players. Players can purchase packs to get at least one or two good players that can enhance your team and can use the other players to complete your sets and get more out of your football action. By the way, it a tendency for players who have lots of Madden Mobile coins in hand to go and buy a load of 90 plus rated players and they will be unstoppable. However, that's not the case for better gameplay. You must check each individual stat such as a QB at Madden Mobile, even if they are rated high, should have a high throw accuracy rating or they are not worth it!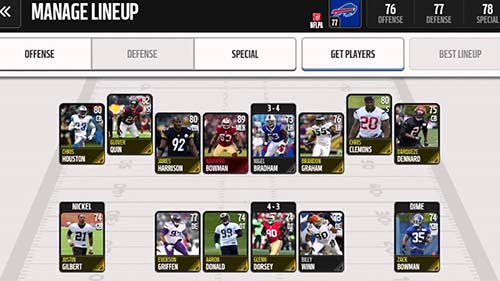 Most Madden players take match seriously, if you are one of these guys, make sure your bets and use the above easy tips to build a winning team that gets you to the playoffs and beyond.
As mentioned above, you will be needing a lot of coins in order to upgrade all the players in your lineup. You can also spend real-life money to exchange
Madden Mobile Coins
to purchase packs and "Bundles" that include a certain number of packs and a topper of an item. If you want to build a better teams, please check out our Madden Mobile Coins website market.98% orders are delivered within 15-30mins of being placed and we offer a great deal of discount on some festivals.