FIFA 19 Account News & Guides
The New Features of Gameplay in FIFA 19
FIFA 19
will be released on September 28, 2018 on
PlayStation 4, Xbox One, PC, and Nintendo Switch
around the world.
Pre-order
can get incredible offers, including three days early access with the
Ultimate and Champions Editions
.
Gameplay
changes on FIFA 19 include the new "
Active Touch System
"— an overhaul of player control, "
timed finishing
"— where the kick button may be pressed a second time to determine the exact moment the ball is actually kicked), "
50/50 battles
"— a system for determining how likely a player will win loose balls, and "
Dynamic Tactics
"— which allows players to configure strategies, and switch between them in real-time during a match. Details on the game's campaign mode,
The Journey
: Champions, will be unveiled in the future.
FIFA 19 introduces the
UEFA Champions League
,
Europa League
and
Super Cup
competitions to the game, after their licences with Konami's
Pro Evolution Soccer
expired. The game will have support for promotion and relegation between the Champions League and Europa League.
Now, we will introduce these new features of Gameplay in FIFA 19 in details.
Active Touch System
This new system fundamentally changes the way you receive and strike the ball, enabling closer control, improved fluidity in movement, more creativity, and increased player personality when. First touch gets an overhaul with new tools such as the disguised touch, flick-up volleys, or even skill specific animations like the Neymar Trap, so that you can stay one touch ahead of your opponent and create scoring chances
Dynamic Tactics
The re-imagined tactical system gives players the tools to set multiple tactical approaches, deeper pre-match customization, and new options for in-match adjustments. Each tactical approach combines formations, mentalities, and attacking and defensive play styles so that you can easily customize your play in any situation.
50/50 Battles
User reactions and player attributes determine the outcome of loose ball duels across the pitch. Thanks to increased teammate intelligence and spatial awareness, every challenge matters in the fight for possession.
Timed Finishing
Get another level of control over every shot with the Timed Finishing system, which puts users in charge of how accurately they connect with the ball. Trigger a timed finish by double tapping the "shoot" button when attempting a strike. The precision and timing of the second button tap determines the result of the contact; perfectly timed strikes increase a shot's accuracy and power, while poorly timed contacts make the shot more likely to miss the mark. Whether it's a hit from outside the box, a precision header, or a deft touch, timed finishing adds a higher layer of control to finishing in FIFA 19.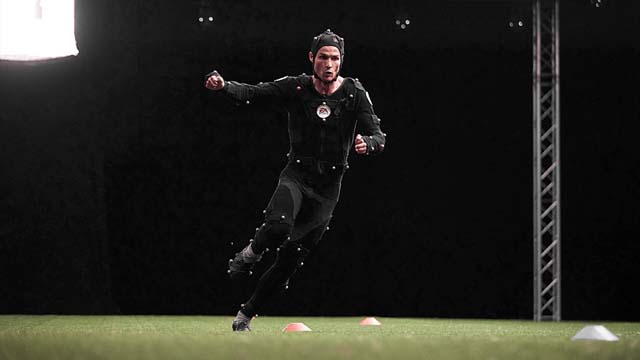 Real Player Motion Technology
The game-changing animation system, which brought enhanced player personality and movement fidelity to EA SPORTS FIFA, is back with increased coverage of the entire pitch. Enhanced animations for tactical shielding, impact balancing, and physical jostling take realistic player movement, responsiveness, and personality to unbelievable heights.
Thanks to the introduction of the UEFA Champions League and a series of gameplay innovations on PlayStation 4, Xbox One, and PC, that provide new ways for you to control every aspect of every minute on the pitch.Therefore, FIFA 19 is really an excellent football video game which deserve us to expect and get a try. If your FIFA 19 Coins is not enough, it is our
eacgame.com
pleasure to provide you
Cheap FIFA 19 Coins
with
100% safety, the fastest delivery, guaranteed refund and 99.9% satisfaction
. By the way, if you have any question, you can contact with us anytime!