NBA Live 19 Coins News & Guides
The Evolution of The League and The Streets in NBA Live 19

NBA Live 19 Guide
Xbox One Games
The League
The Streets
The One
2018-07-26 09:24:56
As we all know, in
NBA Live 18
, it allows fans to take their game to
The Streets
while fans are still dominating
The League
. A modern and unique mode was taken by The League by offering seamless and unified progression. And in order to turn into
The One
, players would travel the
Pro-Am
circuit, hitting some of the most famous street courts in hoops culture history. Now,
NBA Live 19
will be released on September 7th, 2018 for
PlayStation 4 and Xbox One
around the world. So what about the changes of The League and The Streets in NBA Live 19? This article will go through these changes that you'll take in The League and The Streets.
Making Hoop Dreams Global
The Creative Director of NBA Live 19,
Ryan Santos
said: "Last year, we had a legit Pro-Am tour where you'd go through the top Pro-Am leagues like
The Goodman
,
Dyckman League
, and
Drew League
, where you'd compete through just like real pros and amateurs do during the summer," said Santos. "This year, we're excited about really expanding on that and making it global. We're taking that Pro-Am tour and turning it into The
Streets World Tour
, featuring courts around the globe in places like Paris, Rio De Janeiro, and more over the course of the year." Ryan Santos hoped to re-create that passion that people fall in love with the sport again. The tour is because NBA has began its tour playing ball around the world.
"Making this feel more like a global journey for your player on The Streets and then meeting different players along the way, going up against them, beating them, and then recruiting them to your squad, it's a whole new mechanic that's going to be presented in The Streets," said Santos when alluding to the game's new mode,
Build Your Squad
. "I think we have a nice blend of taking authentic Pro-Ams and introducing more of that global, yet local street flavor in terms of these streetball courts that are very grassroots, where a lot of kids grow up playing and pros show up, so you never know who you'll go up against."
Ring Hunting
Since the decisions in NBA Live are made by yourself, you can make your way back to The League whenever you want. And when you come back to The League, you can get the chance to grow your own player and take your team deep into the playoffs. However, the decisions that you made will will influence the trajectory of your professional career and even your own personal life such as choosing where you want to play.
"We're adding so many more hairstyles, different tattoos, just all those different things that make you unique when you're out there on the court," Ryan Santos started. "We're also going to be building on our narrative system. Within The League last year, you had these conversations that led to different choices and some of these choices led to different rewards that you would get, like when you pick what sponsor you want to go with, so you get some rewards there. This year, we're building on that system to allow you to get these rewards within The League. It's going to be a lot more rewarding in terms of the types of decisions you can make there, and the impact it has. We're going to have these decisions also lead into the game, so that when you play against certain players and have a certain performance, we have a brand-new system that's going to pay that off with these various social media personalities."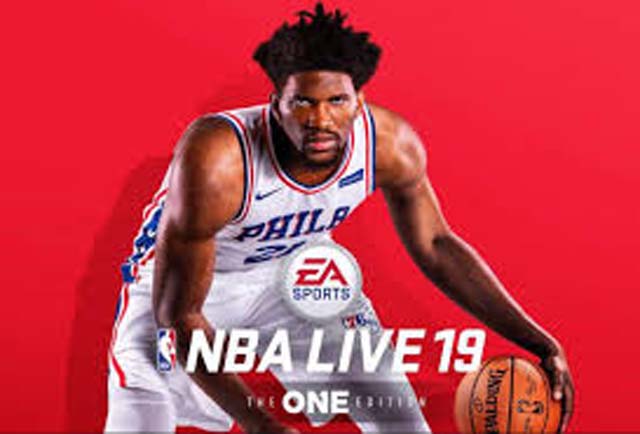 Becoming a Global Icon
The NBA is the only league where players might be role players on their own teams but all-stars on social media. With this year's NBA Live 19, you'll have the chance to become a star both on and off the court.
"That's a whole new way to present the user's story in a dynamic way," Santos said. "When you go into a league game and have an awesome performance, you're going to have these awesome highlights being played back to you with a famous influencer or brand or broadcaster talking about this amazing performance you just had. So, that's where you really get to see your player put on this stage and be celebrated with all the different customization options, their animations, what they did in game, this thing that's dynamic and really all about you."
Considering these amazing changes, NBA Live 19 is really an excellent game that is worth expecting and trying for us. And we
eacgame.com
would like to provide you
Cheap NBA Live 19 Coins
with
100% safety, the fastest delivery, guaranteed refund and 99.9% satisfaction
. By the way, if you have any question, you can contact with us anytime!