FIFA Mobile Coins News & Guides
FIFA Mobile Fastest Low Overall Rating Players for Every Position

FIFA Mobile Guide
2018-01-15 09:40:33
FIFA Mobile
features faster rhythm of on pitch process and more goals likelihood, so it's unwise to simulate football match IRL to dribble and pass forth and back on the pitch. All in all, the purpose of the game is to play for fun, not only for win, even if win can make we more happy. I've wrote many fast player choosing guide for FIFA 18, but this time is the first for me making a new version of
2018 Guide of FIFA Mobile
.
Forward
Budget Edition:
ST – Joel Asoro – OVR 74 – Sunderland – EFL Championship – Sweden
Asoro features all 102 Acceleration, 99 Sprint Speed, 85 Dribbling in FIFA Mobile 18. Although his shooting isn't so well, but 76 finishing and 78 shot power are serviceable by utilizing his awe speed. So this guy is basically a faster Ndiaye.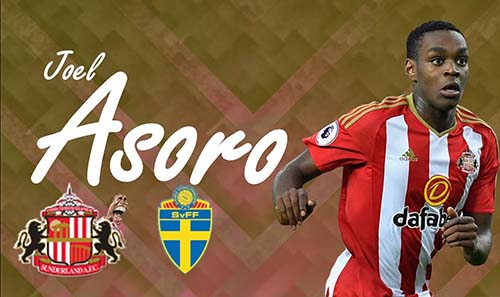 Elite Edition:
ST – Timo Werner – OVR 88 – RB Leipzig – Bundesliga – Germany
To be honest, Werner's 99 Acceleration and 98 Spring Speed ain't lag behind Asoro too much, while his shooting and dribbling are even in a huge advantage. The 92 Positioning, 93 Finishing, 81 Shot Power, and 91 Reactions, 89 Ball Control, and 88 Dribbling let him of reliable striker for all circumstances.
Deluxe Edition:
ST – Lionel Messi – OVR 91 – FC Barcelona – LaLiga Santander – Argentina
The best striker on FIFA Mobile ever! Messi reappear what he did IRL on pitch in the mobile game. All his 98 Acceleration, 96 Sprint Speed, 97 Positioning, 97 Finishing, 89 Shot Power, 96 Long Shot Accuracy and all 100 rated Reactions, Ball Control, Dribbling, and Composure make him the best on the frontline of the pitch. But you need to prepare enough coins for him. Don't worry if you're new in the game, we Eacgame.com is one of the best of
Cheap FIFA Mobile Coins
. Make a trial order from us, we promise best service and fastest delivery for you!
Midfielder
Budget Edition:
RM – Ayman Al Khulaif – OVR 74 – Al Ahli – Dawry Jameel – Saudi Arabia
103 rated Acceleration and 100 rated Sprint Speed can purely elaborate the enormous advantage of the rocket like guy in the centre of the pitch. As a midfielder, passing and dribbling are important, but Khulaif only features decent dribbling for 78 Ball Control and 79 Dribbling. His passing is ashamed to be mentioned for the 63 overall rating.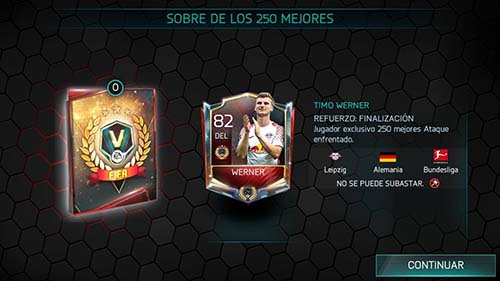 Elite Edition:
LM – Henry Onyekuru – OVR 83 – RSC Anderlecht – Belgium Pro League – Nigeria
Onyekuru can be offensive for his 99 Pace and 82 Shooting and 90 Dribbling. We
Eacgame.com
deem he's the best-buy midfielder among all 80s players. He's as talent as professional striker even if he's LM. Stamina 82 is decent for 90 mins full-time match. Because of the speed, he will be much more overpriced than normal 83 cards.
Deluxe Edition:
RM – Gareth Bale – OVR 91 – Real Madrid – LaLiga Santander – Wales
Best card I've used 100%. Saved me time and time again in campaigns. 105 Acceleration plus 106 Sprint Speed, even faster than rocket. Accompanied with 95 Shooting, 91 Passing, 95 Dribbling, miracles will happen when he is on the pitch. Buy FIFA Mobile Coins from us, use "
EACVIP
" for 3%-off discount.
It's time for us waiting for the next part of the guide next week. Due to the constant update of database, the fastest player roster will change from time to time, but those players listed above will always be a good choice. Remember the rule, the better the more expensive the card will be. You can get
free FIFA Mobile coins
from Eacgame.com for your legend way to top.