FIFA 19 Account News & Guides
FIFA 19 Black Friday Crash Event Is Coming and Keep Those Essential Investment Tips In Mind

Xbox One Games
PS4 Games
PC Games
FIFA 19 Black Friday Crash Event
2018-11-05 08:45:39
FIFA 19 Black Friday event
as the annual shopping holiday and one of the biggest promo for the FUT Community before Christmas, is approaching fast with special offers, market crash and investments on FUT. This event runs from
Nov 25 at 2 pm UK to Nov 26 at 2 pm UK, and on Cyber Monday from Nov 28 at 2 pm UK to Nov 29 at 8 am UK
. In this article, our website:
eacgame.com
will dive into every detail of the upcoming Black Friday event to help you gain a better and clearer understanding as to how the upcoming FUT event work! Besides, we'll also provide you some investment tips to help you do some good business.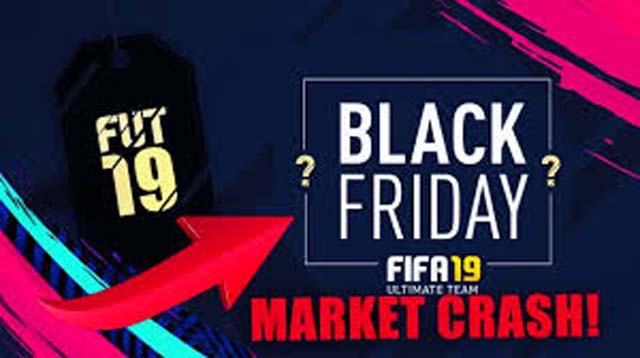 FIFA 19 Black Friday Crash Event
This year the FIFA 19 Black Friday event will start on 23th November and Cyber Monday on 26th November! FIFA 19 Black Friday market crash is starting now with a number of players' values plummeting at an alarming rate in market. The specific offers in FIFA 19 haven't been released out yet. In the Black Friday of FIFA 18, a variety of lightning round pack offers, Flash SBCs, and themed Weekly Objectives are offered. So we guess that they may come back this year. By completing the Flash Squad Building Challenges and the themed weekly objectives, players can receive various rewards. FIFA 19 FUT users can also get a Black Friday kit which will be available exclusively as a reward for a Weekly Objective. Every year this time, in addition to the hourly Flash rounds, there are also flash SBCs and special Weekly Objectives, the FUT shop is flooded with pack offers, causing players to drop from too much supply without any demand and results into the so-called Market Crash.
FIFA 19 Black Friday Market Crash And Investment Tips
Since it' s actually one of the lowest points throughout the entire year making it a great point to buy your team as players will be very cheap. You should prepare enough coins in order to be able invest that to either get a team very cheaply, or maybe do some good investments to make profits. Also you can stock
Cheap FIFA 19 Coins
for Black Friday from our website:
eacgame.com
.
Since the market has already begun to drop in the recent week on Xbox, PC, PS4 , and there is still quite a few weeks to go Black Friday. So If you have not sold on your teams and investments yet, do it. During the event since,you can finally build a dreamy squad,with much lower player price. Once a budget is set, you can also invest some fifa coins in one or more experimental players, who could then rise in price in the next few months. You can do some good business right now, as many have already sold their players to cash in on Black Friday.
Since the FIFA 19 Black Friday market crash is starting now, size your chance.
Eacgame.com
will continue to update the FIFA 19 Black Friday in here. Want to buy FIFA 19 Coins to invest the players in market?
Eacgame.com
provides the cheap FUT 19 Coins for PS4, XBOX ONE and PC.