FIFA 19 Account News & Guides
How to Be Better at SBCs in FIFA 19 And Here's What You Should Know

FIFA 19 Guide
Xbox One Games
PS4 Games
PC Games
2018-10-20 08:26:26
SBC
is
a single player game mode
that sees players building squads that satisfy certain objectives. They can be a little tricky to beat, but once you know how they work and when they refresh, they can be a viable way to make lots of FIFA coins in FIFA 19. in this guide, we'll give you basic information you need to know about Squad Building Challenges and some tips and tricks to help you complete those challenges more easily.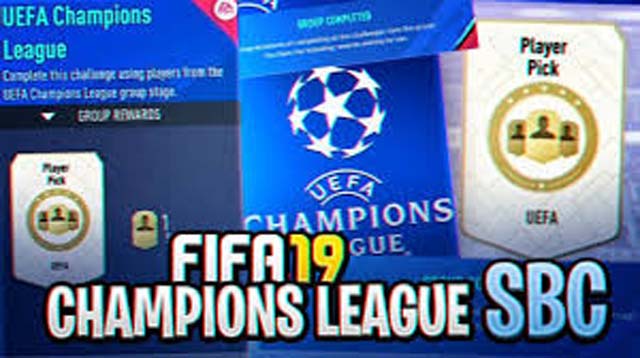 Overview
When first starting up FUT 19 SBCs, first you need to complete some intro challenges before heading into main challenges. Those intro challenges involves simple challenges such as matching nationalities and plugging in bronze players. Once you finish off the intro challenges, you'll enter the first type of SBC called Marquee Matchups which refresh weekly based on the biggest real-world matchups happening that week.They include both league and international matchups.
Another kind of SBC you can take on is the upgrade challenges. The upgrade consists of three levels including Bronze Upgrade, Silver Upgrade, and Gold Upgrade, where by completing each upgrade SBC, you can upgrade your players. You can also take on League-based SBCs in FIFA 19, where you are required to build out squads of teams from a specific league. Here comes the ultimate SBC challenge, Advanced SBCs in FIFA 19. They often involve building squads with a large number of variables, like seven leagues, or five nationalities, for example. In addition, EA Sports occasionally player-specific SBCs into FIFA 19 Ultimate Team. By completing them, player can receive different rewards based on the difficulty of the challenge.
Tips and tricks for completing SBCs
First, earning as much as coins is very important in SBCs. To complete various SBCs, you need to see if the cards in your collection can complete certain challenges, otherwise you'll need to buy players . You need to make a list of the types of players you need for the SBC in question, and then head to the transfer market to pick up the cards for as little as possible. Luckily, to play the game cheaply, when you complete the above mention challenges, you always get different rewards like coins and players. The more difficult the challenge is, the more bountiful the reward would be. Maybe the funnist thing about FIFA 19 SBC is to complete those challenges with the least money. If you want to rush coins, come to our website:
eacgame.com
, a cheap online in-game currency store, where you can buy a bunch of
Cheap FIFA 19 Coins
.
To win SBC cheaply, preparation also plays an important role, especially in Marquee Matchups. You can have reminders set for when each set of SBCs is due to refresh so that that you can get a jump on the competition and snap up players on the transfer market on the cheap.
To build your own perfect squad, emphasis on the chemistry of the players in your team, which you increase the overall rating of your team. Player sharing common thing such as one nationality or the same league can cooperate with each other better and have higher chemistry. Besides, putting players in right position and upgrading players also contribute much to team competitiveness.