Madden NFL 19 Coins News & Guides
Madden 19 Passing Guide: How to Pass, Bullet Pass, Lob Pass, Scramble And More Pass Options

Xbox One Games
PS4 Games
PC Games
Sports Games
2018-10-22 08:43:13
The Madden 19 game gives players the opportunity to really become armchair quarterbacks. When playing the popular football game, the quarterback is under your complete control. Just like in the real-life game, there are all sorts of passing options for consideration. Our Madden NFL 19 Passing Guide allows you to get a better sense of all the strategies when it comes to passing the ball in Madden NFL 19. We will highlight some
Madden 19 passing controls
including
pump fake, scramble, bullet passes, lob passes
to help you get the upper hand on the pitch and ultimately win the game.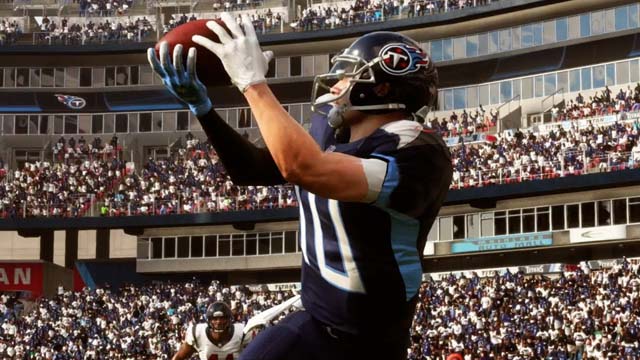 Mastering the passing game will lead you to victory in Madden 19, but it will take some time and skill. You can make several different types of pass in Madden 19 like pump fake, scramble, lob pass, tough pass and so on. Each of them can be deployed in different situations and create different effects. For example, Bullet passes (Hold receiver icon) are for times when there is no defender between you and the receiver which is a fast and direct ball thrown by the quarterback, while the touch pass (double tap receiver icon) is for when you need to fit the ball between tiers of defenders. For example, it can be used for a crossing route that is coming between the zone coverage of a linebacker and a safety. Best players also are important in winning a match. If you need to unlock better players, come to our website:
eacgame.com
to buy
Cheap Madden NFL 19 Coins
.
Lob Pass
The lob pass (tap receiver icon) puts air under the ball and is ideal for deep routes where you want to drop the pass in behind a cornerback in man coverage. Maybe your speedster has a step on his corner and you need to get the ball over the defender, that is the perfect time for a lob pass. To lob pass in Madden 19, tap Receiver Icon on the PS4, so does the Xbox controller. If you instead hold the Receiver Icon, you will perform what is called the Bullet Pass, a type of a super-fast and precise throw executed when there is no defender between you and the receiver.
Scramble
The scramble is another helpful move to avoid the defensive attack. Quarterbacks will use this when the defense is moving in but there aren't many good passing options at that moment. To scramble in Madden 19, press L Stick + R2 on the PS4. For the Xbox controller, press L Stick + RT.
The High and Low pass
The high/low pass mechanic has changed control layout this year. Now you need to hold LB/L1 for a high pass just after you hit the receiver icon, and hold LT/L2 for a low pass. These are really precise mechanics for throwing into tight coverage. In the endzone if you have a height advantage then you can throw a high pass for your receiver to out-jump his cornerback, or if your wide receiver is blanketed on a curl route, you can throw the low ball so he can just collapse on it. The low pass is especially good for avoiding interceptions and keeping your receiver away from big hits on a crossing route. There are still other passing options, such as pump fake, throw away. You can check the above video for all of them. For more on Madden NFL 19, stay tuned for our website:
eacgame.com
.