Madden NFL 19 Coins News & Guides
How to Upgrade Your Players in Franchise Mode and Ultimate Team Mode in Madden NFL 19

Xbox One Games
PS4 Games
PC Games
Madden 19 Ultimate Team
Franchise Mode
2018-10-26 08:36:53
Upgrading players
plays a very important role though your way to the top rank of world football. By training players and increasing their stats, so that you can get the upper hand on the pitch. In Madden NFL 19, there are 2 different ways to upgrade players. One of them is for the
Franchise Mode
and one of them is for the
Ultimate Team Mode
. This guide will give you a basic know-how of the process and what are some of the things that you can do in order to ensure that your players develop better than they would otherwise.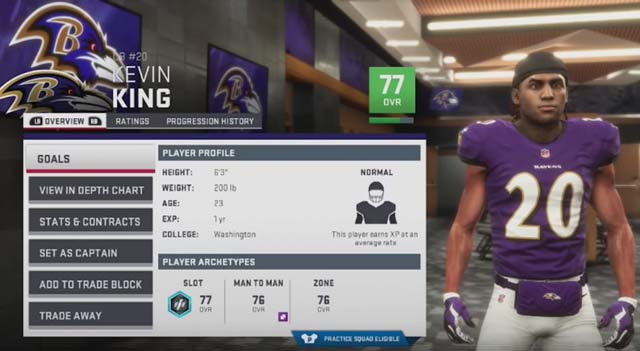 Upgrading Players in Franchise Mode
You can upgrade yourself in the " Be a Player " mode or your entire team as a coach or an owner. You need to be able to earn XP and then spend them in order to upgrade your players. You can earn XP by completing weekly training and the matches. Madden NFL 19 is changing the way that gamers progress their players in Franchise mode, moving away from buying traits and dumping XP into specific attributes. Instead gamers will choose player archetype buckets that randomly assign which attributes get bumped and how much. This new system takes away granular control, but it also generalizes the process and even introduces an element of randomness that might result in a bigger boost for your player than you expected. So you can manually upgrade the players by selecting their Archetype and relative attributes will be upgraded. Remember that players do not have set Archetypes. Their Archetypes can change if you train them enough and beat the overall of their Archetype.
Upgrading Players in Ultimate Team Mode
There is also the ability to upgrade players in the Madden 19 Ultimate Team mode. Unlike in Madden 18 Ultimate Team where you had to upgrade players with Team Tokens, this year you can upgrade players through a new currency called Training.you just simply hover over a player card and press X/Square, you can then jump straight to upgrading that player card. Not only do their attributes increase, but also their overall ratings.
To get Training Points in Madden Ultimate Team go through solo games, challenges, or the training camp games. You can find those challenges on the solo games playlist. Another easy and fast way to get Training Points. One way to earn Training is to quick sell any unwanted player cards you have, but it' s unfortunately only the rarer cards like Gold-level players that give you a lot of Training, although it' s still worth quick selling a bunch of unwanted Bronze or Silver cards. Maybe you could buy
Cheap Madden NFL 19 Coins
from our website:
eacgame.com
, a trustworthy online in-game currency store. Otherwise, you' re going to have to burn through Madden Ultimate Team packs to search for Training cards that you can quick sell to earn a small amount of the currency. Keep in mind that If you' re upgrading a player that is already really good, it' s going to take more points to perform an upgrade. Now we might be all wrapped up with Madden NFL 19 upgrading player guide. Hopefully, it will be helpful when you upgrade your players in the game. For more on Madden NFL 19, stay tuned for our website:
eacgame.com
.