NBA 2K19 MT Coins News & Guides
NBA 2K 19 My Team Guide: New Changes, New Packs, Cards and Tips for Winning

Xbox One Games
PS4 Games
PC Games
NBA 2K19 MT
MyTeam Mode
2018-10-25 08:39:40
MyTeam
is the preferred game mode for players that like collecting, fantasy rosters and overall team play rather than solo player achievements in
MyCareer mode
. This year, the developers at 2K Sports invests plenty of time and energy into improving the MyTeam mode, bringing a bunch of cadence changes. We have this NBA 2K19 MyTeam Guide to make sure that you know about all of the changes that are going to be a part of the game and also provide some helpful tips so players can hit the ground running.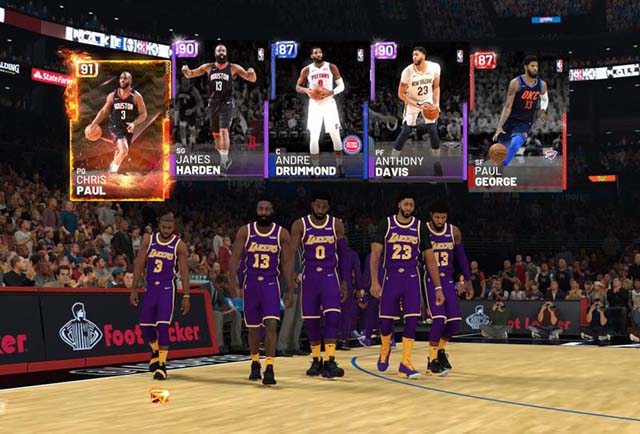 Overview
MyTeam mode allows you to collect basketball cards of players both past and present, form monster teams and compete in both single player and online game modes using these teams. Players are allowed to compete with their top 13 cards for some pretty solid prizes including MyTeam Points, free card packs, Reward Tokens and an exclusive "player of the month" card if you have the skills to string together 12 wins in a row. You grow your team by purchasing card packs like any traditional playing card game or special cards by finishing challenges.
New Content
Packs will now be specifically tiered, meaning you will have more pack options to purchase. Instead of buying general packs and attempting to land that one in a thousand card, players will be able to purchase more expensive packs that will guarantee a certain tiered card, such as ruby or diamond. As a result, you will not be able to get packs much quicker since you will be able to decide what kind of a player you are looking for and then buy the pack that corresponds with that specific type of player.
Packs are not the only thing that has been reworked in this year's iteration. There is also going to be a new gem level for players in the collections and this gem level is known as the Galaxy Opal. This, together with the new system for unlocking newer cards and generally getting packs should make the game much more fun than it was before. To unlock more packs, you can directly buy
Cheap NBA 2K19 MT Coins
from our website:
eacgame.com
, a cheapest online in-game currency store.
Tips for Ranking Up in MyTeam
After you have learned the various ins-and-outs of the MyTeam mode, we wanted to share some general tips for MyTeam mode to help you from the onset. Here are our beginner route to ensure you have a good time at the beginning while learning the game mode:
At the very beginning of your journey in NBA 2K19' s MyTeam mode, you' ll be asked to select your favorite team. In fact, you can also select the team who' s star player you want to build your team around. Then head to the Single Player tab, and selecting Freestyle, which is basically the practice mode and lets you get to grips with the shooting mechanics of the top three rated players on your MyTeam. Then you can try out the NBA Domination mode which is also a single player mode and rewards you VC and packs if you perform well in the game. For more on NBA 2K 19, stay tuned for our website:
eacgame.com
.