NBA 2K19 MT Coins News & Guides
NBA 2K 19 - The Three Primary Focus Areas of MyTeam Mode - Packs, General Content Releases & Cadence

NBA 2K19 Guide
NBA 2K19 MT
MyTeam Mode
Packs
General Content Releases
Cadence
MyLeague
MyGame
Locker Codes
Amethyst Card
2018-08-18 10:16:57
Recently,
2K
released a large developer blog about the collector mode
MyTeam
. This year MyTeam has trimmed two modes from its feature set but replaced them with a couple of newer concepts designed to be more fan friendly. Only time will tell if the goal has been accomplished. You can find the full blog by clicking
here
. But today, I just want to introduce the three primary focus areas of 2K on NBA 2K 19's MyTeam Mode, which are
Packs, General Content Releases, and Cadence.
New Packs and Gem Level
Erick Boenisch, Senior Producer for NBA 2K19
wrote in the blog: "As a collective, we didn't feel like you were pulling the cards you wanted at a pace we were happy with. This is something that is going to be improved in NBA 2K19." The packs are now tiered and this was done to give a wider variety of options. There's even a new gem level coming to the collections called
GALAXY OPAL
. Overall, players should have a better chance to pull good cards from the packs they buy. By the way, If you feel a pity to spend too much money to buy packs, the
Cheap NBA 2K 19 MT Coins
are sold in eacgame.com with unprecedented discount!
General Content Releases
The pace of release for MyTeam seemed to fall off at a point last year. It sounds as if this something that will be addressed in a major way.
"In NBA 2K19, we are going to feature more compelling content along with a dynamic content release schedule bustling with activity," Boenisch said "That activity will come via new packs, new exclusive insert cards into existing packs, a new design for
Moments cards
, and a dramatic increase in Locker Codes to fill the days when there isn't necessarily new content planned."
EA's Ultimate Team structure is the best among the collector modes, and the consistent flow of content in
Madden Ultimate Team
and
FIFA Ultimate Team
are a big reason for the excellence. It seems as if 2K is looking to create a similar stream of content in their mode.
The two magic words in the world of MyTeam have been
Locker Codes
. Fans will likely see a lot more of them this year. I'm not sure if that will devalue take some shine off the moment, or if it will create the balance that the team is seemingly chasing.
However, it should remove one of the legitimate gripes from the community.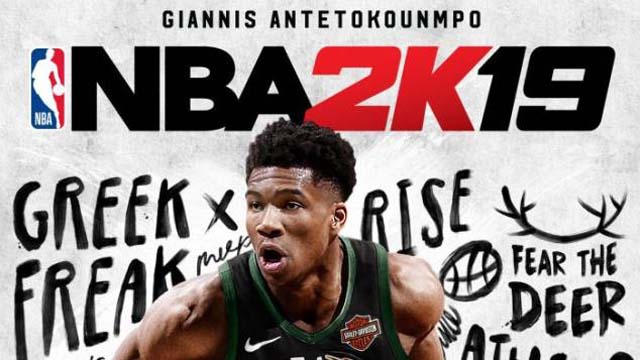 Cadence
The devs didn't think the best cards in the mode were released at the right pace. In NBA 2K19, there will be an
Amethyst card
at launch.
Diamonds and Pink Diamonds
will also be released in September. There is some business sense to these changes. With
Galaxy Opals
coming, Pink Diamonds probably won't have the same value as before, but that's just a guess because we haven't seen the details for every gem level.
After reading these three focus areas of NBA 2K 19 on its MyTeam mode, you may have already had a general understanding about the MyTeam mode. In the next news, we will introduce the new moves of
MyLeague
and
MyGame
. So, if you want to more information about NBA 2K19, please continue to pay attention to
eacgame.com
.