Madden NFL 19 Coins News & Guides
Madden NFL 19 for PlayStation 4 : New gameplay Features You Need to Know

Hot Game Patches
PS4 Games
Hall of Fame
Legends
New Gamplay Features
Hit-the-Hole Mechanic
Touchdown Celebrations
2018-08-16 09:19:16
Although
Madden NFL 19
has released for several days, there are still some players are not familiar with the new features in this year's Gameplay. Madden is the annual NFL football franchise and the only game of its kind on the market. It features all
32 NFL teams
, their players, and even some
Hall of Famers
and legends in some modes. The game aims to deliver a deep, satisfying gameplay experience for casual and serious football fans alike. Today, we will take an inside look at these
new Gameplay Features
.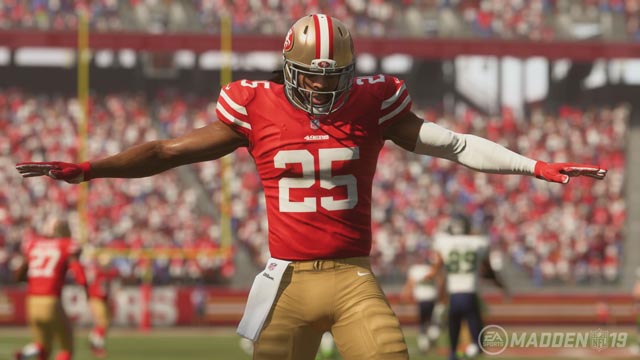 Managing player's Acceleration Burst
EA Sports has added all new animations and a more
realistic physics engine
to make player movement feel as real as possible.One of the biggest things working toward that goal is
managing your player's Acceleration Burst
, as it will determine the kind of running you can do. The faster you move, the less drastic your directional changes can be. You'll need to slow down if you want to make wide, sweeping turns and cuts. It adds a nice risk vs. reward element to the core gameplay experience.
Branching Special Moves Together in Fluid Motion
There are other many cool gameplay changes, too. You can now
branch special moves together in fluid motion
, so the ability to juke into a spin back into a juke is a thing. It'll likely be difficult to pull off, and it's probably mostly dependent on the attributes your player has. Therefore, it is important for you to get a good players. Although the price of some players are higher with their better performance, do not worry.
The Cheap Madden NFL 19 Coins
is provided in eacgame.com with
100% secure and fast transaction
.
New Hit-the-Hole Mechanic
A new hit-the-hole mechanic allows you to find your way through the clogged up line of scrimmage with the flick of an analog stick. Hit the wrong hole and you're just as likely to be tackled where you stand. You can even push the pile as the running back, giving you the ability to let your big linemen up front do the dirty work to pick up a tough extra few yards when you can't find your way through the line.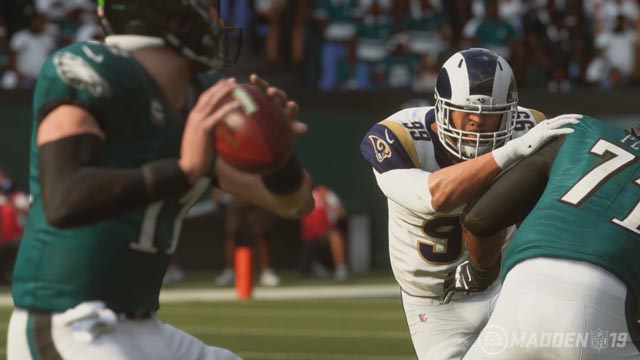 Giving Players More Control Over the Outcome of a Catch
In the passing game, defenders and receivers will enjoy a
more realistic suite of animations, reactions, and moves
for reacting to the ball. On the defensive side of the ball, you'll see fine tuning to AI and logic for several formations, including Cover 2, Cover 3, Cover 4, Tampa 2, and more. An entirely new formation that features
three safeties out of its five defensive backs
is also being added, and it comes with a whole new suite of plays of its own.
Touchdown Celebrations are Coming Back
And on the fun side of things, touchdown celebrations are coming back! It's not that we haven't had celebrations before, but they weren't emphasized due to Madden's need to adhere to the NFL's strict public image. But the NFL famously loosened restrictions on player and team touchdown celebrations last year, so Madden 19 will allow you to take part in interactive celebrations using your right analog stick.
New Moves are Added Weekly
There will be generic moves such as a spike or a dance, but you can also pull off a Player Signature move, if available. If you're feeling especially competitive, you can even steal the signature move from a player of the opposing team to rub it in real good.
EA Sports
is planning on updating the game with new celebrations as the year goes on, too, so you'll have a chance to see some of the new moves that are sure to pop up each and every Sunday. And
eacgame.com
will continuously pay attention to the updates of these new added moves.
With all these new and great additions that have added into Madden NFL 19, EA do really give Madden fans a big surprise. And we look forward the more and more better updates will be seen in Madden series.