Madden NFL 19 Coins News & Guides
How to Rebuild The Best Teams And Lead Them to A Super Bowl in Madden NFL Franchise Mode

Madden 19 Guide
Xbox One Games
PS4 Games
PC Games
Franchise Mode
2018-10-30 08:35:35
As is the case every year, when deciding with which team you' d like to start your
Madden Connected Franchise
, most players find it difficult to make a choice. After all, there are
32 teams
that could make a case for being the franchise of your choice. This year, in Madden NFL 19, with the change of heavy roster and the addition of potential new rookies, there are a bunch of elite teams worth your try. In this article, we will introduce
the top 4 rebuild teams
for you to try and overhaul for a run at a Super Bowl.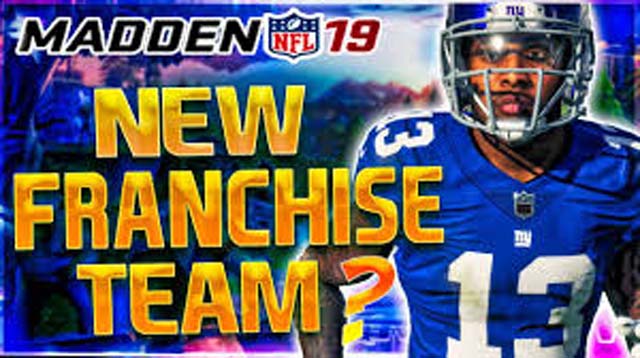 Baltimore Ravens
They have been one of the worst teams to start the season with. However, they have drafted Lamar Jackson and they have a decent amount of salary cap for you to build your squad off. You can use Lamar Jackson as the team' s core and then add other players or improve the existing ones depending on your vision for the team. Aside from Jackson, the Ravens have quite the running back trio in Alex Collins, Javorius Allen and Kenneth Dixon. Besides, Baltimore' s defense is exactly what you' d expect. On the defensive line, Bronson Kaufusi and Brandon Williams are nice pieces to build upon. At linebacker, C.J Mosley, Terrell Suggs and Tyus Bowser make up a young, hard-hitting core.
Chicago Bears
With a bunch of new talents, they have been great in this off-season. Allen Robinson is a great Wide Receiver who can be the guy who spearheads your attack and guides your team to victory. On defense, you can use players such as Roquan Smith and Leonard Floyd to wreak havoc on the opposition. By the way, you can buy
Cheap Madden NFL 19 Coins
from our website:
eacgame.com
, a trustworthy online in-game currency store.
Cleveland Browns
They are a team that has been almost impossible to rebuild with. However, you can now finally use their roster and develop it into a decently successful one.
First-overall pick Baker Mayfield might not start immediately in the NFL, but he will in Madden. He' s the perfect mix of mobility and accuracy, and should be one of the most utilized players in this year' s game. The defence is also powerful for this team.Pass-rush specialists Myles Garrett and Emmanuel Ogbah are two bookends who can wreak havoc on opposing Quarterbacks. At linebacker, Jaime Collins, and Christian Kirksey make up one of the best units in football. Last players like Denzel Ward, E.J Gaines, Jabrill Peppers can make life harder on opposing receivers.
San Francisco 49ers
This team has many young players. All you need to do is to develop their talent and you will be winning titles with them in no time. Building around Garoppolo should be the first priority. The WRs in San Francisco are okay but could use an infusion of top talent. On the defensive side of the ball, Richard Sherman should lock down the opposing team's best receiver, while Reuben Foster is a prime candidate to be a great user LB to patrol the middle of the field, and will likely be the best defensive player on the roster long term.
Aside from the above mentioned three best teams, there are other teams worth your attention, for example, New York Giants, Miami Dolphins and so on. You can check the video above for rankings of all the 32 teams. For more on Madden NFL 19, keep an eye on our website:
eacgame.com
.