Madden NFL 19 Coins News & Guides
How to Earn MUT Training And MUT Coins Fast to Level Up Quickly in Madden NFL 19

Madden 19 Guide
Xbox One Games
PS4 Games
PC Games
2018-10-24 08:58:19
In Madden 18, to upgrade a player card, all you can do is to complete sets which features multiple
Team Tokens
. This year, things get different. In Madden 19, to upgrade a single player card, all you need is
Training
which is a brand new feature in this iteration of Madden's Ultimate Team mode. with this new form of currency, you can upgrade some of your existing players, boosting both their overall ratings and their individual attributes. In addition,
MUT coins
also play an very important role in ranking up higher in Madden Ultimate Team, which allow you to purchase players from the auction block, and buy a limited amount of packs from the MUT Store. In this article, we provide you ways to earn both training and MUT coins quickly to give you MUT squad a shot in the arm.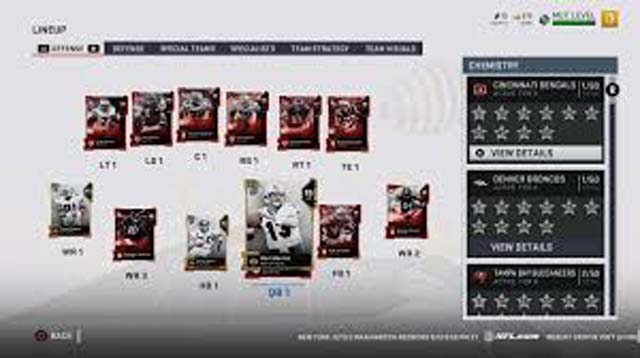 The Daily Objectives are easy to complete, and will give you a reasonable return of coins. You have to win two games, complete a set, and buy a pack. By trading the lower silvers within the sets and selling the quick-sell items within your packs, you can get a decent amount of coins. In addition, Completing the Weekly Objectives, will get you upwards of 1,000 coins each. There is also a weekly objective to complete three daily challenges a week that gives you a bonus of 1,000 coins. If you want to rush coins, participate in Solo Challenges and Solo Battles, both of which are reset every week. For example, in the Campaign Challenges you can get 2,500 coins for completing 4 challenges. In the Legends Challenges, you can get 1,000 coins doing by simply winning an end-game scenario and playing for 10 minutes. In addition, MUT Draft is also a good choice if you are interested in building a new team. If you want to relive yourself from the grinding, you can buy
Cheap Madden NFL 19 Coins
from our website:
eacgame.com
, the cheapest online in-game currency store,
As for how to earn Training so you can upgrade multiple players quickly to elite-level status, unfortunately, it is much harder to get than Team Tokens were in last year' s MUT. One way to earn Training is to quick sell any unwanted player cards you have, but it' s unfortunately only the rarer cards like Gold-level players that give you a lot of Training, although it' s still worth quick selling a bunch of unwanted Bronze or Silver cards.
Another way to earn training is to burn through Madden Ultimate Team packs to search for Training cards that you can quick sell to earn a small amount of the currency. It is possible to earn a small Training quick sell card through increasing your MUT Level, and if you want to increase your overall level as quickly as possible, we' d recommend burning through easy Solo Challenges, such as the Preseason Campaign Challenges, which rarely take more than than 5 minutes each to complete.
Once you' ve followed all these steps above, you' ll build a solid Madden 19 Ultimate Team with elite players. For more guide on Madden NFL 19, stay tuned for our website:
eacgame.com
.