Madden NFL 19 Coins News & Guides
The Player Ratings of Top 5 Safeties in Madden Ultimate Team of Madden NFL 19

Madden 19 Guide
Xbox One Games
Safeties
Madden Ultimate Team
Longshot
2018-08-03 09:15:16
Safety
, in American and Canadian football, is a position played by a member of defence and Safety is the last line of defence. So safeties even have the power to change the game in a single play. Naturally, playing the position of safety is not an easy task. A football safety has to be fast in order to cover the offensive wide receivers and have the strength to make great tackles. These players must have strong knees and hip flexors for all the pivoting, running, and lateral movements they are called on to perform. Safety's use a starting position where the feet are apart, the strong sided foot is in front, the knees are slightly bent, and the body weight is shifted forward, allowing them to see all over the field.
Some of the best players in NFL history —
Ed Reed, Paul Krause, John Lynch, Ronnie Lott, Rodney Harrison, and Troy Polamalu
to name a few — all played safety and could single-handedly dominate the opposition. It's no small accident that some of the players listed here are in the top five, too, as some of them will likely be named among the all-time greats when their careers are said and done.
And now, here are the top five safeties in Madden NFL 19.
Harrison Smith, 97 OVR
Smith is a game-changing safety in zone coverage in the NFL, and in Madden. Smith leads this elite class with an 82 Catch, 81 Tackle, and a 92 Hit Power. He can cover routes with the best of them and make you pay the price for thinking it's okay to carry the ball into the Minnesota secondary.
Eric Berry, 96 OVR
Eric Berry is back. The Chiefs started last season by smacking the defending champs in the jaw, and Berry shutting down Gronk wasn't only critical to that upset, but it was one of the best defensive performances we'll likely ever see. Unfortunately, it ended with a Berry injury that totaled his season. He looks ready to go this year, and a 90 Speed means he's noticeably faster than Smith's 87. Berry tops this list with a 93 Jump to go along with his 91 in Man and 95 in Zone Coverage. Berry can also do some damage after a turnover, with an 83 Spin and 87 Juke.
Earl Thomas III, 95 OVR
Thomas is still on the Seattle roster, but is surrounded by trade rumors. Regardless of the team, Thomas is an extremely valuable asset in Madden. The Seahawks were a popular pick in last season's Madden Classic, and Thomas was the reason. He pretty much matches Berry stat for stat. He takes a step back in Man Coverage, so watch your play calling. But his 94 in Zone Coverage and 93 Agility make him a prime candidate for User Lurks.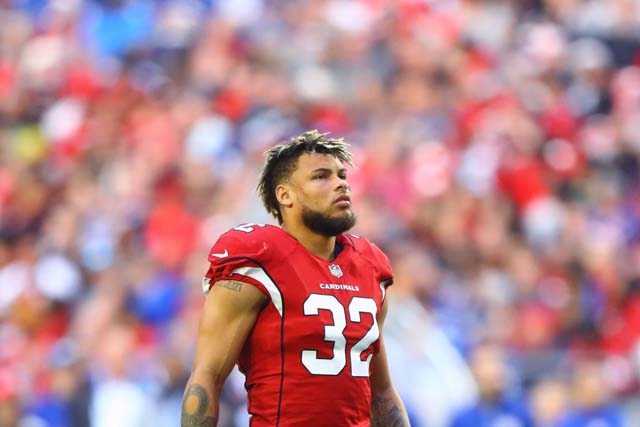 Malcolm Jenkins, 94 OVR
Malcolm Jenkins is the slowest of this bunch, but an 85 Speed is still very serviceable. He's a balanced defensive presence too, with a 90 in Man Coverage and 91 Zone Coverage. Jenkins' 94 Play Recognition rating is also second only to Smith in this top five.
Tyrann Mathieu, 92 OVR
Tyrann Mathieu is good with either and takes what he wants. Mathieu's 69 Finesse Move is the best block-breaking move on this list. He also has a 91 Zone and 89 Man Coverage. Mathieu might not carry the same catching scores as the other freakshow athletes on this list, but he has a 93 Juke, the best ball carrier move in the top five by a wide margin.
Madden NFL 19 launches August 10
. Pre-order the Hall of Fame Edition for three-day Early Access and loads of MUT content. And now, it is the high time for you to buy and store Madden NFL 19 Coins. If you want to buy some
Cheap Madden NFL 19 Coins
, our
eacgame.com
is your first choice. We guarantee that
the service that we provide is 100% secure and fast
. By the way, if you have any question about us, you can contact us anytime!